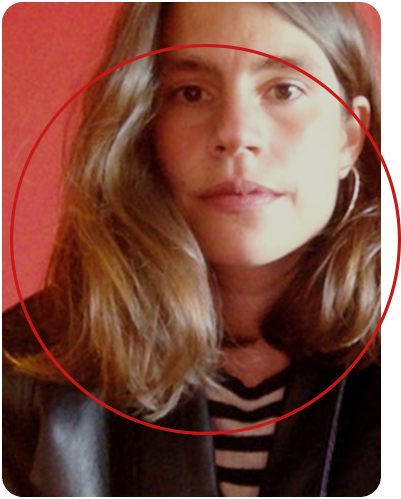 Artist | Director
Marie Jacotey
Now based in Marseille after living and working in London for eight years.
AWARDS
2021 - Busan International Short Film Festival
Nominated, Best Short Film


2021 - Vilnius International Film Festival
Nominated, Short Films Competition
2020 - Cannes Film Festival
Nominated, Palme d'Or - Best Short Film
Biography
Marie Jacotey (b. 1988, Paris, France) works in Marseille since 2020 after spending 8 years in London where she graduated from the Royal College of Art in 2013. She graduated from the École Nationale Supérieure des Arts Décoratifs, Paris, in 2011. Jacotey's work draws inspiration from the gathering of people together, the expression of emotions in their many and varied interactions and the contexts and details in which these engagements take place - architecture, landscape, or place; picking out wallpaper, furniture, clothes, and zooming in further to detail pattern, patina, texture... Her works – though insistently manual in their making: paintings on plaster and dust sheets, pencil drawings, soft pastel on Japanese paper, sewing and fabric - make use of perspectives that reference the world of cinema and slow-mo, the photographer's point and shoot.
She released her first animation short movie co-directed with and written by Lola Halifa-Legrand, Blue Fear (aka Filles Bleues / Peur Blanche: French title) at the Festival de Cannes 2020 and it has since toured over 50 festival. Her recent solo shows in 2020 include You pinned me down like a butterfly on the wall where she presented new textile works, NYC, with Ballon Rouge Collective, and Blue Fear where she displayed the original drawings made for the film at Hannah Barry Gallery, London. Her other recent exhibition include: Don't worry Honey, Hannah Barry Gallery, 2021; Superzoom (group show) 2019, Paris; Absinthe (group show) May 2019, London; Wild Love Me solo booth at NADA art fair, Miami 2018; Goodbye Darkness (solo show), Paris 2018. Her work can be found in the collection of the Victoria & Albert Museum, London. Jacotey is represented by Hannah Barry Gallery, London.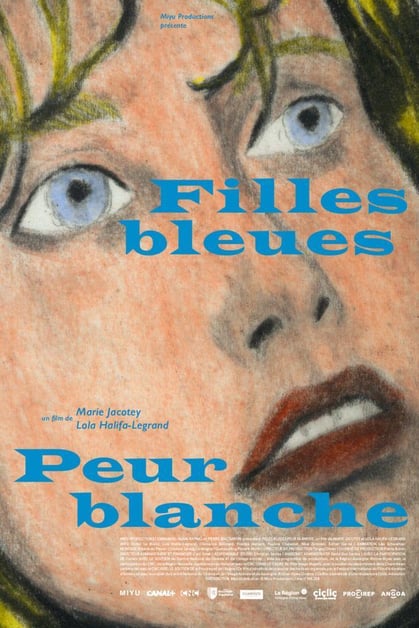 SHORT FILM 2020
BLUE FEAR
A couple on the roads of Provence. Nils is driving Flora to his parents for the first time when they get ambushed. Whilst she's made prisoner, he flees. During a night in the pinewood, she has to face her doubts.
Directed by Marie Jacotey
Written by Lola Halifa-Legrand

2020 - Cannes Film Festival - Nominated, Palme d'Or - Best Short Film